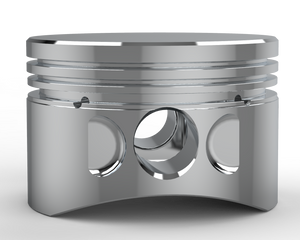 Lycoming O-290 Pistons Available Now!
Lycoming O-290 6.5:1 and 7.5:1 compression ratio Pistons in Std and P10 sizes are now available to order and will be shipping by 10/15/20.
These will accept standard Lycoming ring sets and piston pins. They will be forged, 3 ring as shown and weigh the same as the original cast pistons.
Click on Lycoming O-290 for more information or to Order
About Combustion Technologies
Combustion Technologies Inc has been manufacturing the highest quality precision Aircraft and Race Car engine parts since 1986. Our commitment to quality and customer satisfaction is second to none in the world. Parts produced by Combustion Technologies are used in applications ranging from Bush Planes in Alaska to Air Boats in Florida and from Stock Car racing in Daytona to the Air Races at Reno.
The mission of Combustion Technologies is to continue the world class commitment to quality and customer service we have made since our inception. All of the Pistons listed on this website are manufactured in Chatham Virginia from virgin aluminum forged in the USA.